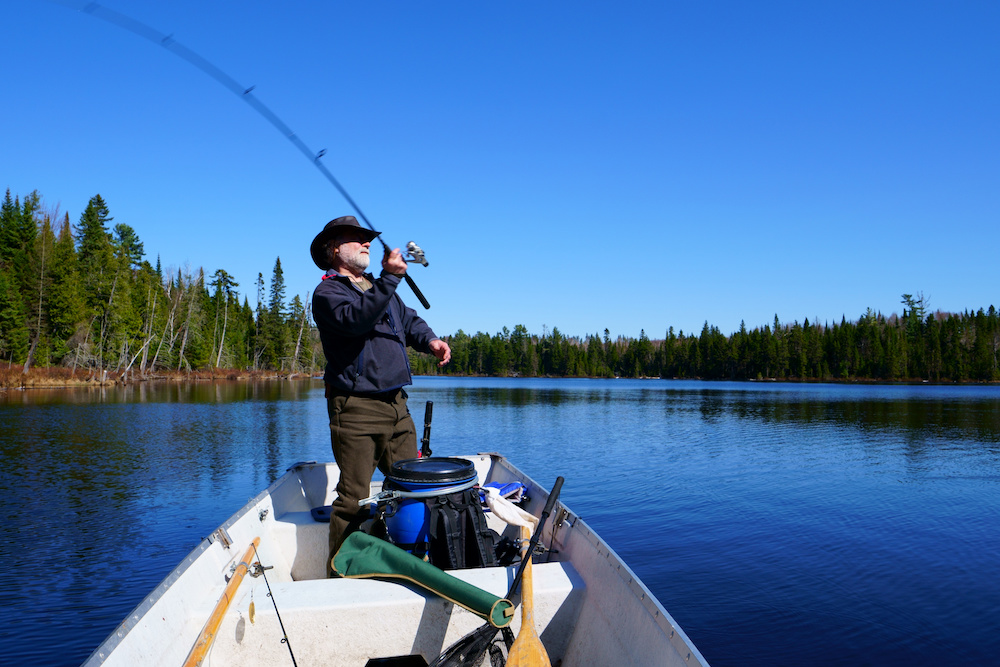 Best Fish Finder Under $100 in 2021: Complete Reviews With Comparisons
---
<!–googleoff: index–>We may earn a commission for purchases using our links. As an Amazon Associate, we earn from qualifying purchases.<!–googleon: index–>
---
The best fish finder under 100 will be a significant upgrade for your fishing vessel.
With the ability to clearly see movement in the water surrounding your boat, you can make the most out of your fishing time.
Although they might not have an onslaught of high-end features, these devices are ideal for improving your catch percentage.
Comparison Chart
LUCKY Portable Fish Finders Wired Transducer Kayak Fish Finder Kit
RICANK Portable Fish Finder with Hard Travel Case
LUCKY Portable Fish Finder with Transducer
HawkEye FishTrax 1 Float Tube Fish Finder
LUCKYLAKER Water Boat Fish Finder
Best Fish Finder Under 100 Reviews
1. Lucky Portable Fish Finder
The Lucky Portable Fish Finder is one of the most straightforward models you are bound to find.
With everything you need to track fish movement, its features can accommodate the needs of those into kayak, boat, and ice fishing.
Review
This unit has a variety of multifunctional features you can use to your advantage.
Let's get into the most useful components you'll love having on hand:
Day and Night Fishing Capabilities
During the day, you'd be able to use the fish finder as you would any unit; however, this device is also rated for night fishing.
There's an integrated backlight that can encourage the fishing sonar to detect fish in dark environments.
The device also helps differentiate between vegetation, sand, and rocks.
There are five independent settings you can use on this fish finder. You can adjust the sensitivity, which is recommended depending on the depth you want to explore.
You'd also be able to engage battery-saving mode, which extends battery life and provides only the most pertinent information.
Another feature is the fish and fish school alarm, which audibly alerts you to fish movement.
If the device detects wildlife, it will sound off to let you know when to cast your lure.
Like most fish finders, this unit features depth detection with the wired transducer. This transducer has a 25-foot cable wire, allowing you to achieve depths of up to 328 feet.
You will have a 45-degree angle to put to use, which will let you see an adequate amount of space around your boat.
Anglers will also be able to alternate measurement values between feet and meters as needed.
All you have to do is hold the "Enter" button for five seconds to change values.
It is important to note that this device isn't rechargeable, so you will need to carry extra batteries with you.
It requires four AAA batteries, which should offer up to five hours of continuous monitoring.
When you enter the battery saving mode, you can get up to six or seven hours of use.
2. RICANK Portable Fish Finder
There are plenty of things to love with the RICANK Portable Fish Finder, especially if you travel.
The unit is equipped with a hard travel case as well as a uniquely contoured handheld component.
Review
While it's an impressive fish finder through and through, will it be enough to meet your needs?
Here are the most impressive features of this fish finder:
More than anything, you will have plenty of information to use with this fish finder.
For starters, it displays water depth and fish size, vegetation in your area, and bottom composition.
It is also highly versatile for all types of fishing, whether on the ice, lake, sea, or river.
This device's depth detection range is exemplary, offering up to 328 feet of viewability below your boat.
What's more, the transducer produces a 45-degree cone, capturing important fish movement in your immediate area.
It is also equipped with a 25-foot cable paired with a transducer float so that you can always see where the device is placed.
The user-friendly functions of this device are what makes it ideal for beginners. You will have five sensitivity settings to choose from, depending on fish activity and size.
Moreover, you will also be able to toggle between battery-saving mode and standard operation if you need to preserve battery life.
At night, be sure to use the backlight mode, designed to illuminate the display so it is easier to read in darkness.
As an added benefit, anglers can switch between imperial and metric measurements depending on their preference.
Like the previous fish finder we reviewed, this unit also requires replaceable batteries.
With a full set, you will have up to five hours of continuous operation. For even more longer use, you can set it on battery-saving mode.
Travelers are bound to love the durable EVA case that this device comes in.
It is easy to carry and is lightweight, even offering a hand-carrying strap for portability. Its hard-shell exterior keeps your device protected even when packed in luggage.
3. Lucky Portable Echo Sounder Fish Finder
The Lucky Portable Echo Sounder is an excellent and reliable fish finder for everyday fishing expeditions.
It boasts a fish-attracting lamp, wireless use, and rechargeable batteries for quick charging.
Review
There are more than a few unique features built into this device that we believe you'll love to have on hand, including:
Compared to other fish finders, this model is adequately pocket-sized for any angler. You will have a two-inch TFT color LCD screen showing you important information in seconds.
The unit shows water depth, underwater contours, fish size, water temperature, and fish depth.
There are two user modes you can switch between: Wireless and Simulation.
Simulation mode is highly recommended for testing all of the features the device has to offer.
On the other hand, the Wireless mode is what you want to use when you get out onto the water.
One of the more unique features of this device is that it helps to attract fish with a lamp.
The built-in lamp illuminates in the water, which will bring them closer to your vessel for more catch opportunities.
As an added benefit, you'll find a transparent cover over the lamp that prevents the light from interfering with the sensor.
This reliable device lets you have up to 196 feet of detection in Wireless mode as well as 147 feet of depth detection.
When calculating depth, you'd be able to rely on the built-in alarm to alert you to any changes.
Also, this alarm is useful for detecting fish at varying depths.
This model runs on rechargeable batteries. In your package, you'll find a USB cable you can use to get the batteries to a full charge.
On average, you should get up to four hours of continuous use and up to 10 hours in battery-saving mode from this unit.
4. HawkEye FishTrax Fish Finder
The HawkEye FishTrax Fish Finder is an all-in-one unit you can easily mount to any fishing vessel in seconds.
It is uniquely designed for all-season use, helping you ramp up your fishing adventures whenever, wherever.
Review
There are several key features to consider with this device, especially if you want to catch a higher percentage of fish.
Let's delve into its most interesting details.
Like most affordable fish finders, this model is useful for an assortment of readouts.
You'd be able to view bottom composition, bottom contours, water depth, water temperature, and fish readings.
Everything you need to have a more productive fishing trip is accessible through the easy-to-read, beginner-friendly display.
Rather than relying on color, this device features a standard colorless dot matrix display.
You might find this to be beneficial for an entry-level model, especially with the built-in VirtuView technology.
With this, the display is entirely glare-free, making it exceptional for fishing in direct sunlight.
Multiple Mounting Positions
This fish finder is recommended for anglers who prefer mounting the device on a float, trolling motor, or the boat itself.
It comes with a versatile mount that allows for optimal adjustments so that you can read important information at a glance.
Encased in waterproof materials, you can be sure that the fish finder's every component is protected against the elements.
It is one of the better units to use in rain and humid environments.
This is one of the few HawkEkey models that are 100% waterproof, even if dropped in water.
Instead of having a bulky external battery, this device is designed to be more streamlined.
You will require four AAA batteries for power, or opt to use rechargeable batteries if you prefer.
With integrated battery housing, it makes the device easier to bring with you on fishing trips.
You also get amazing battery life. With a full charge, you can get up to 30 hours of continuous use thanks to its basic functions.
5. LUCKYLAKER Water Boat Fish Finder
Anglers looking for a portable handheld fish finder will love this simple yet useful device.
It has all of the basics you would expect from an affordable device designed for regular fishing and ice fishing.
Review
Judging the approximate location of fish with this device is effortless, even if you're a total beginner to this way of fishing.
There are several useful features built into this unit you should consider, such as:
On the fish finder, you will be able to access a few essential readouts to analyze fish movement.
It provides water depth and environmental details, such as vegetation, sand, and rocky bottoms.
You will also be able to quickly locate fish and judge the approximate size of fish and fish schools.
One of the more convenient features of this device is that it's designed for portability.
Because it's handheld, you can move anywhere on your boat and easily see updated information about fish movement.
Also, its sleek and stylish casing is easy to pack for overseas trips along with your fishing gear.
For instance, the device is so small that it could fit inside your pocket or wear it around your neck. All you will need is a separately purchased neck strap.
This unit's key feature is its battery-saving mode, helping you preserve as much power as possible.
When you toggle to this mode, you will have up to six hours of continuous use, even in colder temperatures.
It's important to find a fish finder that ensures you can have accurate readouts at larger depths.
The LUCKYLAKER Water Boat Fish Finder offers depth detection up to 328 feet below the transducer.
You can opt between displaying readouts in either imperial or metric measurements, making it convenient for travel.
If you want to cast the transducer, you will love having the 25-foot-long cable to use.
Also, the device is equipped with a transducer float, so you can always gauge where your line is.
This feature is ideal for fishing in murky conditions or at night with low visibility.
There are five individual sensitivity options for you to choose from based on your environment.
The highest sensitivity setting will give you the highest-quality readout, regardless of conditions.
There is also a built-in fish alarm to alert you if any fish have been detected in your area.
When fishing at night, being able to read the data on your fish finder is imperative.
This device boasts an integrated backlight that makes the color images easier to display in low light. You can opt to turn the backlight off when fishing at night.
Alternatively, during the day, you will appreciate how easy the screen is to read.
Even if you're directly facing the sun, all of your most important information will be clear and crisp. It can be beneficial to consider adding a sunshade for added clarity.
Which Is the Best Fish Finder Below 100 Dollars?
After checking each feature, our choice for the best fish finder under 100 is the HawkEye FishTrax.
This reliable unit features the most straightforward components and has a basic colorless display with beginner-friendly functions.
You will also find that it is the most waterproof and accurate device for lake fishing and ice fishing.