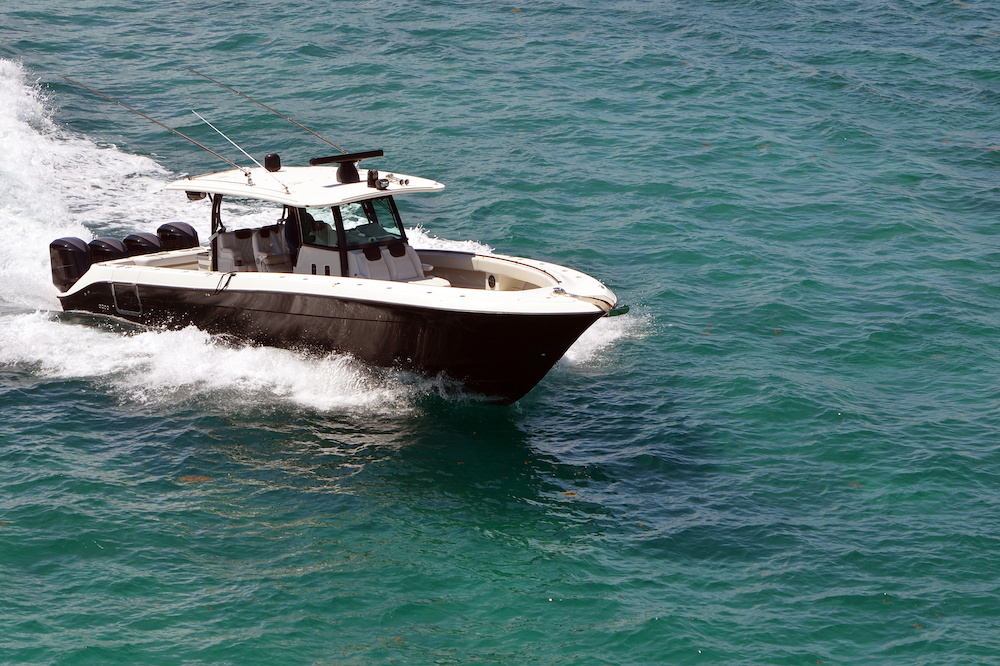 Best Fish Finder Under $200 in 2021: Complete Reviews With Comparisons
---
<!–googleoff: index–>We may earn a commission for purchases using our links. As an Amazon Associate, we earn from qualifying purchases.<!–googleon: index–>
---
Using the best fish finder under 200 dollars is a great way to experience the many conveniences these reliable devices offer.
As an avid angler, having extra tools to help you make the most of your trips on the water can be ideal.
A budget-friendly model is a way better choice than spending thousands on a device that needs to be installed on your boat.
Comparison Chart
LUCKY Wireless Handheld Fish Finders
Eyoyo Portable 9 inch LCD Monitor Fish Finder
LUCKY Portable Fish Finder for Recreational Fishing
Eyoyo Portable Underwater Fishing Camera & Fish Finder
Humminbird 410150-1 PIRANHAMAX 4 Fish Finder
Best Fish Finder Under 200 Reviews
1. Lucky Wireless Handheld Fish Finder
The Lucky Wireless Handheld Fish Finder is a fantastic solution for ice fishing, kayaking, and sea fishing.
It has plenty of useful features that beginners will love, especially those who aren't too fond of hardwiring a fish finder to their boats.
Review
There are several useful features in this handheld device you'll want to take into consideration.
When it comes to fish finders, it's important to find a waterproof model; otherwise, the interior mechanics could get easily damaged.
This Lucky fish finder is entirely waterproof, so it is protected against torrential downpours, splashes, and even being dropped in the water.
A unique component of its casing is that it will also float if dropped in the water, ensuring you don't lose it in the lake.
Like many other affordable models on the market, it works by utilizing a sonar transducer.
You can attach the transducer to your boat's hull and provide the water depth measurements in your area.
You will also receive accurate information about the sizes and locations of the fish surrounding your vessel.
The sonar transducer uses a 125kHz signal with a 90-degree beam to find fish in your area.
There are two ways you can opt to use your fish finder: wired or wireless.
With wired, you can explore up to 328 feet of the area surrounding your boat; wireless, you'll have access to data up to 147 feet below.
Depending on your preference, you can change the detection range to see closer to your rig or farther away.
When using the device wired, you will appreciate the 25-foot extension cable that features anti-bite plastic.
This material helps ensure that fish don't mistake the transducer for your line and bait.
Instead of being responsible for having extra batteries on hand, you can quickly recharge the transducer.
To do this, all you need is a USB charging cable, which is already included with your purchase.
The built-in lithium-ion battery is exceptional for keeping a strong charge throughout your entire trip.
Another key feature of the Lucky Wireless Handheld Fish Finder is its alarm function.
When it detects a fish or a school of fish nearby, the device will audibly alert you to movement.
Also, the alarm keeps you aware of shallow areas for easier navigation.
2. Eyoyo Portable 9-Inch Fish Finder
The Eyoyo Portable Fish Finder features a DVR video camera and an infrared LED for all types of fishing.
If you're in the market for a high-quality fish finder that doesn't break the bank, this device is an excellent option.
Review
Let's explore some of the most useful features that this Eyoyo device offers for ice, lake, and boat fishing.
A unique feature of this fish finder is its large, nine-inch, colored screen.
Providing TFT color resolution, you'll have access to a more realistic display than with other fish finders.
The display is also built with a sun-visor that helps block direct sunlight. You can just as easily remove this add-on when night fishing.
This device is equipped with a 1000TVL camera that also features 12 infrared LEDs.
The specially-manufactured camera helps you see fish more clearly in dark and murky environments.
When using infrared detection, the color display transitions to black and white for clarity.
Much like a trail camera, this fish finder lets you record movement under the water.
With this, you can create your own fishing montages or review underwater species you encounter on your trip.
There's an 8GB TF card included in the package, allowing you to store video and images.
Instead of terrifying wildlife away, this fish finder is specifically designed to blend in with the environment seamlessly.
The camera has a unique silver color and shape that resembles fish. This feature makes it easy to pair with your lure without disturbing any fish in your area.
Another advantage of the Eyoyo Portable Fish Finder is the fact that it has a high-capacity 4,500mAh rechargeable battery.
Because it recharges quickly, you'll be able to get a full charge that is sure to last you the entirety of your fishing trip.
Instead of relying on a traditional fish finder, this device offers real-time actionable data.
With the camera, you will be able to see constant movement under and around your boat.
You could classify this model as a monitoring device, as it is sure to provide you with important up-to-date information.
3. Lucky Portable Fish Finder
Another option from Lucky is this portable fish finder, which is slightly similar to the previous unit we explored.
It is a handheld device with rechargeable capabilities and straightforward, user-friendly functions.
Review
This Lucky Portable Fish Finder has a few unique benefits that you will love having on hand, including:
The display on this fish finder makes it ideal for first-time users, as it features easy-to-read icons.
When you detect fish, they appear as small fish shapes on the screen with their size noted above.
You'll also notice fish appear in various sizes, depending on how large they are.
Anglers will also be able to review the depth of wildlife with tags attached to the fish icons.
With this feature, you'll know exactly where to lower your lure so that you can make an effortless catch.
Another impressive beginner-friendly feature is the built-in alarm notifying you of fish movement.
As it detects fish, the device will sound off a loud alarm so that you can cast immediately.
Depending on how far away from your vessel you want to track movement, you can make use of the adjustable sensitivity settings.
As the device is wireless, it can capture movement up to 328 feet away from your boat with a 90-degree sonar cone.
Also, the sonar transducer provides signals up to 125kHz, which is also adjustable through sensitivity settings.
If you accidentally drop your fish finder in the water, you don't have to worry about losing your device.
It is waterproof, and it also features a floating casing that keeps the device on the surface.
We highly recommend this option if you're fishing in wet and slippery conditions.
Like most wireless fish finders, you'll find the Lucky Portable Fish Finder is also rechargeable.
With a full charge, the device is set to last anywhere from five to eight hours with continuous use.
It's important to note that battery life could be shorter for ice fishing due to colder temperatures.
Adequate Depth Capability
With the highest sensitivity settings, you can search underwater areas up to 147 feet away from your boat.
This is one of the higher depth capabilities we've found in budget-friendly fish finders.
4. Eyoyo Portable Underwater Fishing Camera
If you liked the idea of the nine-inch Eyoyo Portable Fish Finder, your budget would love this model even more.
With many of the same features as the larger fish finder, this device has a smaller screen and a smaller price tag.
Review
There are plenty of fantastic features built into this device that you'll love for real-time fishing, such as:
The most notable difference between the two Eyoyo units is the size of their screen.
With this model, you'll have a seven-inch TFT colored screen with an 800x480p resolution.
There's also an intuitively designed sun visor, recommended for bright environments, so you'll have optimal visibility.
Instead of using a sonar transducer, this fish finder works by employing a camera.
With the camera, you'll have the latest information about fish movement under and around your boat.
The 1000TVL camera is significantly clearer than 800TVL cameras for the highest quality imagery possible.
By using infrared technology, you can easily see fish movement in dark environments.
This feature is particularly beneficial for navigating murky waters, thanks to the 12 IR LED lights.
When you enter the infrared mode, you'll see images in black and white, rather than color, for great detail.
You'll love the quality of this device's carrying case, which helps protect the camera's sensitive components.
The case is waterproof, small, and portable, so it's easy to pack with the rest of your fishing gear.
You'll also find that it's lightweight enough that you can carry it with you anywhere.
There's a lithium-ion battery installed in the device, which is remarkable for holding its charge.
You should achieve up to eight hours of continuous monitoring with a full battery.
5. Humminbird 410150-1 PIRANHAMAX 4 Fish Finder
Humminbird is one of the most notable fish finder brands on the market. But what's great about this unit?
Despite having incredible capabilities, Humminbird's PIRANHAMAX 4 won't eat up your budget.
Review
Let's delve into some of the more unique features of this fish finder for everyday use.
On this device, you'll find a four-inch LCD screen that provides images in color. The color display matrix is 272H x 480V, which is the perfect resolution for high-quality imagery.
All of the icons are clear and easy to read, giving you a fresh look at the movement around your boat.
The most impressive feature of this device is its dual-beam sonar. You'll be able to alternate between narrow and wide beams, covering a small or large area.
With the narrow beam, you'll have more detail closer to the boat, while the wide beam is ideal for larger groups of data.
The sonar supports 200 and 455kHz frequencies, which is far more powerful than competing units. You can guarantee you'll have more information to put to good use with this device.
The depth rating of the PIRANHAMAX 4 is another exceptional benefit for you to take advantage of.
It has two depth ratings you can choose from depending on how far you want to travel. At 320 feet, the sonar offers a 455kHz frequency, while at 600 feet, the sonar is at 200kHz.
You can choose to use this device as a handheld fish finder, but it's also designed for mounting.
Fortunately, the mount it comes with is highly adjustable so that you can find your optimal viewing angle.
You can tilt and swivel the device to easily read information from anywhere on your boat.
Another useful detail built into this unit is its waterproofing. Like most fish finders, it is rated IPX7 waterproof, making it ideal for fishing in the rain.
Also, if the device falls into the water, it will float for several minutes, making it easy to retrieve.
With the high-quality display, you'll be able to wipe away any moisture and humidity quickly. It's one of the most impressive options for fishing in hot and humid climates.
Which Is the Best Fish Finder Below 200 Bucks?
The Eyoyo Portable Fish​​ Finder is our choice for the best fish finder under 200 for several reasons.
For one, it features a decently-sized screen that offers optimal clarity during the day and night, thanks to its IR technology.
You'll also be able to record your fishing trip with the DVR recording capabilities.