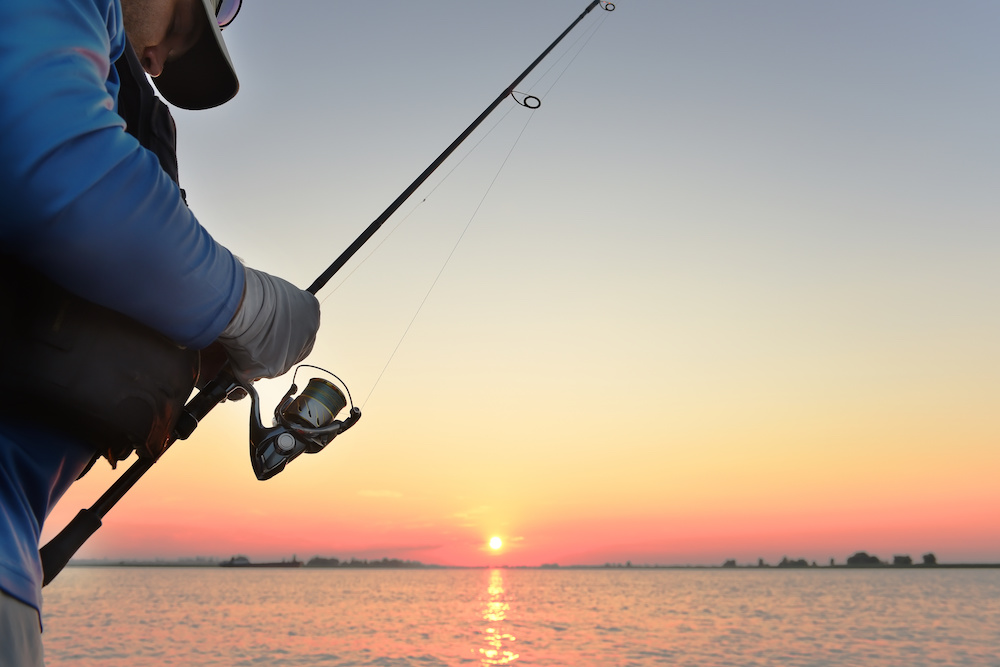 Best Side Imaging Fish Finders of 2021: Complete Reviews With Comparisons
---
<!–googleoff: index–>We may earn a commission for purchases using our links. As an Amazon Associate, we earn from qualifying purchases.<!–googleon: index–>
---
It's a bit frustrating when going home empty-handed from a fishing expedition and even more disappointing when you get a glimpse of the fish as it passes by.
What if you have the best side imaging fish finder on your boat? Do you think you can bring home a catch?
Devices with 180-degree angle vision allow you to see almost anything and everything within that range.
So, let us share five different fish finder brands with side imaging features and save you some time looking for the best.
Comparison Chart
Hummingbird 410950-1 HELIX 7 CHIRP MSI GPS G3 Fish Finder
Garmin Striker 7SV with transducer, 010-01809-00
Elite-9 Ti2-9-inch Fish Finder Active Imaging 3-in-1Transducer
Lowrance HOOK Reveal 7 TripleShot Fish Finder
Humminbird, Helix 7, CHIRP MSI GPS G3N Fish Finder
Best Side Imaging Fish Finder Reviews
1. Humminbird 410950-1 Helix 7 G3
The Helix 7 G3 is a fish finder packed with many features that can help you navigate the waters and find your target easily.
Product Highlights
As pioneered by Humminbird, Mega Imaging brings fish finding within the megahertz range.
Distinguishing fish from other things underwater lets you target individual varieties since you can see which way it's going.
It gives you an amazing underwater view covering up to 125 feet on each side of the boat.
You will see magnified images up to three times clearer than the standard side imaging technology.
The Dual Spectrum CHIRP, as the name implies, offers two ways to look for your target. You can use the wide mode if you need maximum coverage of what is under the boat.
Choose the other option, the narrow mode, if you are looking for complete details instead.
This Dual Spectrum CHIRP feature uses Humminbird's trademark Low Q CHIRP transducer.
This technology allows you to see distinct fish arches plus an unobstructed view of the bottom and fish-holding structures.
You can also take control of how you see sonar representations on your screen through the SwitchFire Sonar feature. It comes with two display modes.
You only need to push a button when adding or removing information like the water depth, turbulence, and temperature.
Humminbird also improved its built-in Basemap to give users a clear view of the underwater landscape and surroundings and navigate them confidently.
You can easily identify buoys, contours, depth and day markers, hazards, marinas, and many more.
The Humminbird Basemap has more than 10,000 charts of lakes and coastal coverage of the United States.
You can also make real-time maps of fishing spots you have visited using AutoChart Live while allowing you to use Humminbird's patented Lakemaster features.
AutoChart Live offers built-in recording for eight hours so you can outline bottom hardness, depth contours, and vegetation as you navigate your boat.
The Humminbird Helix 7's display measures seven inches with a pixel matrix of 800H x 480V with a keypad control on the side.
The package would include the transducer, gimbal mounting bracket, mounting hardware, and the power cable. It also comes with a year of limited warranty coverage.
The Good
The Humminbird Helix 7 also comes with GPS as part of the brand's excellent mapping technology.
It does its job well in showing accurate information crucial for the new angler's fishing expedition success.
The Helix 7 display offers a crisp and clear image resolution plus an easy-to-control menu so you can focus on catching your target.
The Bad
Some users say that the transducer can't detect the bottom structure if the boat moves faster than 16mph.
2. Garmin Striker 7SV
Considered the Striker series' top model, the Garmin Striker 7SV offers excellent sonar imaging technology at an affordable price.
Product Highlights
The Garmin Striker 7SV has a seven-inch screen with an 800H x 480V pixel matrix providing vivid WVGA colors.
Its split-screen functionality allows you to combine the four different sonar technologies' strengths as you view images alongside each other.
The large screen of the Striker 7SV can accommodate GPS tracking and zoom function usage.
It will also show the boat's speed and the water's depth and temperature.
The Bottom Lock technology of the device lets you see the image from the bottom going up.
You can use the Fish ID technology in assigning a fish icon to a specific sonar signal for better identification.
This medium-sized fish finder weighs 24 ounces with an excellent built made from quality materials to ensure durability that will last a long time.
It also has the second to the highest waterproof rating of IPX7, which means it can withstand 30 minutes of being in meter-deep water.
You can also keep track of your fishing spot coordinates using the integrated GPS functionality of the Striker 7SV.
It allows you to retrace the path anytime, making it perfect for basic navigation and recording important locations.
The Striker 7SV also comes with a built-in flasher functionality for those who are into ice fishing. When it's activated, a circular flasher reading appears on the screen.
It will show real-time data about bottom consistency, depth, fish, and temperature. You will also see the fish move towards the lure.
Garmin's down imaging technology called ClearVu directs the sonar beam on a thin part underneath your boat.
It effectively provides a clear image of what is going on under your boat with better resolution and object separation.
In addition to this, Garmin also offers its version of side imaging technology called SideVu. It sends out two sonar cones on both sides of your boat.
This technology allows you to see the underwater topography around your boat and check out interesting locations where fish may hide.
The Striker 7SV transducer has CHIRP with mid and high frequencies typically used for 2D sonar, ClearVu, and SideVu imaging.
This all-in-one transducer offers dual beam capability, which you can set up using a standard transom mount, a trolling motor, or in-hull.
Once you decide to purchase the Garmin Striker 7SV, you receive the following:
Garmin Striker 7SV main fish finder unit
All-in-one transducer
Adapter cable for joining the 12-pin transducer to a 4-pin sounder
Documentation
Mounting brackets for transom and trolling motor
Power cable
Tilt or swivel mount
The Good
The Garmin Striker 7SV uses some of the best sonar technologies around. It has a large display that can accommodate the split-screen functionality.
It's an affordable fish finder that allows you to view multiple images from various technologies simultaneously.
The package also includes all the necessary accessories you would need.
The Bad
One downside of the Garmin Striker 7SV is its lack of mapping functionality. You cannot use the GPS with maps or create a custom one as you fish.
3. Lowrance Elite-9 Ti2
One of Lowrance's leading fish finder models is the Elite-9 Ti2, boasting premium features and impressive connectivity.
Product Highlights
One of the most notable features of the Elite-9 Ti2 is its bright and colorful screen through SolarMAX technology.
It offers an 800 x 480-pixel matrix similar to well-known brands when producing crisp and clear images.
The display screen has 1,200 particles, allowing you to see any image, whether daylight or nighttime.
All the colors showing on the screen become bright and vivid with the help of the white LED backlight.
You can also access all the control buttons of this fish finder on its right side. It also offers touchscreen capability.
The Lowrance Elite-9 Ti2 does not require cables, being the first model from the Elite series of Lowrance to have wireless connectivity.
You can download software updates using Bluetooth and internal Wi-Fi together with C-MAP Genesis maps.
Additionally, you can integrate the device into your smartphone and receive alerts for fish detection.
With Active Imaging, Lowrance combined CHIRP with other scanning technologies like DownScan and SideScan.
Since it can scan deeper than the other imaging technologies mentioned, you only get clear and crisp images each time.
If you think Active Imaging is not enough, you might like FishReveal, Lowrance's new feature. It lets you find fish even if it's hiding around the cover.
The combined functionalities of the DownScan and traditional CHIRP provide an almost photographic image.
The Lowrance Elite-9 Ti2 has multiple scanning technologies: CHIRP, SideScan, DownScan, and StructureScan.
CHIRP is a sonar technology first used by the military before non-military people started using it.
Their only difference is that CHIRP produces a clearer image by using several frequencies at the same time.
Anglers typically use DownScan when they are about to cast the line. It's a powerful imaging type scanning what's underneath your boat.
You use SideScan to check the areas that surround the boat. It will show if fish is passing by on either side.
StructureScan creates 3D images showing contours around structures and checks if the fish is hiding.
You will have a map in real-time after connecting the device to C-MAP Genesis Live and will update as the boat moves.
It's a customizable map since it allows you to control contour transparency and density. You can also pick safety shading colors and other settings.
Unlike other fish finders, the Elite-9 Ti2 features an SD card slot for saving waypoints, maps, and more. It can accommodate up to 32GB.
You can go back and check the maps you have created anytime because they are all saved in the microSD card.
The Quick Access Control Bar of the Lowrance Elite-9 Ti2 makes it easy to customize your device according to your preference.
The Good
Lowrance was right in saying that the Elite-9 Ti2 is a top-of-the-line fish finder. It offers impressive imaging that delivers bright and clear images.
The boat's speed does not affect the unit's ability to map your path in real-time, unlike other fish finders.
Anglers can wirelessly pair this device with other fish finders, creating a network that works together to catch as many fish as possible.
The Bad
Some anglers have experienced software issues with the Lowrance Elite-9 Ti2, where it cannot connect with the transducer.
4. Lowrance HOOK Reveal 7 TripleShot
The HOOK Reveal 7 offers a powerful performance by combining proven fish-finding tools and technologies.
Product Highlights
This specific model, HOOK Reveal 7 TripleShot, is one of the newest releases by Lowrance, which has some similarities with HOOK2-7.
We will look at the model that has the TripleShot transducer and C-MAP US Inland Basemap for Genesis Live mapping app and the FishReveal feature.
The Lowrance HOOK Reveal 7 TripleShot uses three sonar types: DownScan, SideScan, and traditional CHIRP.
These varying technologies need the support of different frequencies to produce impressive images.
The TripleShot transducer, made of plastic, works well with the three sonar types. It comes with an 8-pin connector, 20-foot cable, internal temperature sensor, and a transom mount.
The transducer uses one conical beam for the traditional CHIRP, covering a 44-degree range and operating at 200kHz.
Generally, the CHIRP range for a high-wide beam has a maximum depth of up to 500 feet or 153 meters.
Second, the transducer utilizes two oval beams for DownScan imaging. When it's operating at 455 kHz, it has a coverage of 55/2.5 degrees with a depth capability of 300 feet.
The DownScan operating at 800 kHz has a beam coverage of 35/15 degrees with a depth capability of 150 feet.
Lastly, for SideScan imaging, its maximum coverage from one side to the other is 600 feet at 455 kHz, while 300 feet from left to right at 800 kHz.
Lowrance HOOK Reveal 7 comes with FishReveal, a feature previously found in higher models only. You can just use this innovation with DownScan.
It combines the vivid image from DownScan and the target separation of CHIRP, making the fish light up on the screen.
Another feature available in HOOK Reveal 7 is Sonar AutoTuning. It auto-calibrates the device to ensure its provision of excellent images.
This technology auto-adjusts the device settings every time the water's condition changes, saving you time setting up.
There are other sonar features found in HOOK Reveal 7 that will change how you fish:
A-scope
Bottom lock
Circular flasher
Colorline
Depth alarm
Fish alarm
Fish ID
Noise rejection
Split zoom
Sonar recording
Surface clarity
The HOOK Reveal 7 fish finder comes with an internal GPS receiver supporting EGNOS, GLONASS, MSAS, and WAAS for position augmentation. It also calculates the boat's speed through the GPS speed function.
The device lets you create and save waypoints as much as 3,000 while also allowing you to create routes and record tracks.
This specific model comes with a built-in C-MAP US Inland Basemap covering over 4,000 US lakes with one-foot contours and other basic details.
The HOOK Reveal 7 supports premium maps. You can use an additional microSD card with this information from C-MAP and Navionics.
It also comes with the Genesis Live mapping system to create custom maps. It also supports SonarChart for creating a bathymetric map with Navionics and the additional microSD card.
With the StructureMap feature, you can overlay the recorded images from the SideScan sonar, adding awareness to your surroundings.
The SolarMAX display feature, together with a bright backlight, provides enhanced readability even under direct sunlight.
Its seven-inch screen also has an 800H x 480V pixel matrix resolution.
Lastly, you can control the device's features through a keypad that includes the 8-way directional key, enter or exit, menu access, on and off, waypoint-on-cursor, and zoom.
The Good
The HOOK Reveal 7 can withstand incidental water exposure and freshwater immersions with its IPX7 waterproof rating.
You can customize the display's homepage using different applications simultaneously through the unit's split view capability.
This Lowrance fish finder device comes with one-year warranty coverage.
The Bad
The HOOK Reveal series is Lowrance's basic fish finder, and HOOK Reveal 7 does not have auto-pilot features and support AIS, external GPS, radio data, and radar.
5. Humminbird Helix 7 G3N
The Humminbird Helix 7 G3N is among the most affordable fish finders packed with a wide array of unique and impressive features.
Product Highlights
The Helix 7 G3N, as the name implies, has a seven-inch screen with 800 x 480-pixel resolution capable of showing 256 colors.
It also features an LED backlight, making the image appear clearer and easier to distinguish even with bright sunlight.
With the new Mega Side Imaging feature, you can now get 100 feet of side coverage with detailed and powerful images.
Another new feature for the Helix 7 G3N is the Mega Down Imaging that offers enhanced fish separation and clearer structure images.
The Dual Spectrum CHIRP Sonar offers a wide resonant frequency providing better fish arches, enhanced target separation, and impressive 2D sonar experience.
SwitchFire Sonar settings are responsible for controlling the sonar's look on the screen and boosting the sonar returns.
The built-in Bluetooth allows you to pair the Humminbird Helix 7 G3N fish finder to your smartphone.
That way, you can control the device with an RC2 remote, get text message popups, or wirelessly update the unit using the FishSmart app.
The Helix 7 G3N comes with an ethernet port that allows you to share sonar and waypoints with other capable devices.
The Good
The Humminbird Helix 7 G3N Mega Imaging features provide amazing images at an affordable price compared to other brands with the same quality.
It uses real CHIRP or low q transducers and an improved Dual Spectrum Sonar. Also, it offers excellent networking capabilities.
The Bad
Some anglers don't like that the Helix 7 G3N only has one slot for a microSD card which means that you need to interchange several cards when the storage becomes full.
Buyer's Guide
Selecting the best side imaging fish finder can be intimidating. Below are some factors you need to look out for before buying one to ensure you get a unit that works best for needs.
Frequency
The frequency range determines the power of your sonar scanner. You need lower frequency on deeper water and higher rates in shallow water.
Power
Look for a device with higher power ratings which translates to a higher wattage since it is essential to how the images are produced.
Screen Resolution
When looking for a fish finder with a side imaging feature, look for the one with an excellent screen resolution so you can see accurate details of what is underneath.
Best Side Imaging Fish Finder FAQs
1. Can You See Fish on Side Imaging?
For most fish finders with a side imaging feature, the fish appears like white lines or streaks on display.
2. Is Side Imaging Worth the Money?
Most anglers would agree that the side imaging feature on their fish finder is worth every penny, even though they need time and effort to learn how to interpret the readings properly.
3. Do I Need Side Imaging Fish Finder?
Our ancestors do not have fish finders back then. However, if you want to learn and understand things underwater, getting one of these devices is perfect.
4. Where Do You Mount a Side Imaging Transducer?
The most common and widely used side imaging transducer installation is the transom mount. You place the transducer outside the boat hull.
It allows you to make adjustments even after the installation, and it does not produce too much signal loss.
5. How Do You Read the Side Scan on Fish Finder?
It takes practice to understand the images produced by your side scanner. The dark portion on your screen is the location under your boat.
Sometimes you will see a school of fish on either side of the boat. When this happens, it means that the fish is exactly below you.
You need to learn how to make adjustments on your device to see more of what is underneath.
What Is the Best Side Imaging Fish Finder?
Anglers say that using the best side imaging fish finder is a game-changer. You will not only experience many things but discover a new world underwater.
From these five fish finder choices we have, we recommend the Lowrance Elite-9 Ti2 for its simultaneous and multiple applications.
Its networking capability and real-time mapping technology are also worth taking note of.