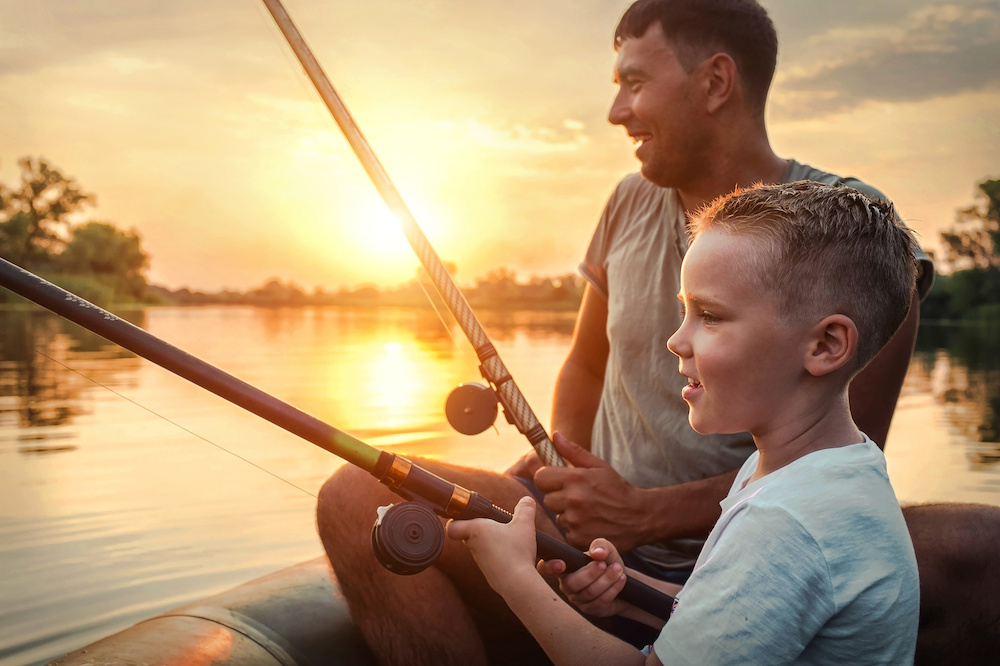 Deeper CHIRP Smart Review
---
<!–googleoff: index–>We may earn a commission for purchases using our links. As an Amazon Associate, we earn from qualifying purchases.<!–googleon: index–>
---
When you're used to fishing with the help of a fish finder, it's easy to feel lost without one.
Many would need a fish finder hardwired into their kayak or boat, but what would you do when you're fishing from shore or on ice?
That's where portable fish finders come in. This Deeper CHIRP Smart review will highlight the device's standout features.
It will also discuss the device's pros and cons to help you decide whether it might be the perfect fish finder for you.
Deeper CHIRP Smart Sonar Fish Finder
Since launching back in 2013, Deeper has designed and developed four portable and castable fish finders to suit every budget.
This Deeper CHIRP Smart review focuses on their top-of-the-range model; the company's first castable device in the world utilizing CHIRP sonar technology.
Who Is This Product For?
We think that this CHIRP fish finder from Deeper is best suited to more serious fishers and pro anglers.
That's because a more novice or casual fisher just won't need this device's level of information.
The price point may also put less serious anglers off, even though it is still more affordable than many other fish finders on the market.
Portable fish finders are more versatile than others, making them more suited to anglers who enjoy all different fishing types such as ice, boat, and kayak fishing.
However, if you are looking for a fish finder for a larger vessel, then you may be better off investing in a model that you can hardwire to your boat for even better accuracy.
The fact that the Deeper CHIRP Smart Sonar Fish Finder is castable also makes it ideal for shore fishers.
What's Included?
Inside the box, you'll find your CHIRP sonar device and a handy neoprene pouch to store it in when not in use.
You'll also receive a USB cord to connect and charge the battery and two attachment bolts for quick installation on your kayak.
Finally, it includes safety regulations and a quick guide explaining how to set up and use the device.
Overview of Features
Below we've highlighted the Deeper CHIRP Smart Sonar Fish Finder's main features to help you decide whether it has what you need.
The Deeper CHIRP Smart Sonar Fish Finder is a spherical device that measures just 2.5 inches across.
This makes it easy to accommodate within your fishing tackle box or tackle bag, and weighing just 3.2 ounces, it doesn't add too much weight either.
That means you can take it with you wherever you go and can easily change its location when needed.
The older models could be a little clunky and awkward to move about from hole to hole while ice fishing, but with this fish finder, hole hopping is a breeze.
The fact that the Deeper CHIRP Smart Sonar Fish Finder is castable is fantastic for many different reasons.
For starters, it comes in really handy when fishing from shore since you can cast it out to all the places you would cast your line out.
You can check out all of your potential fishing spots to find the fish before choosing where to cast out your tackle and bait.
If you're in a boat or kayak and have a fish finder installed, you will only get readings from the water below you.
A castable device like the CHIRP Smart Sonar Fish Finder will allow you to take readings from the water all around you rather than just beneath you.
The Deeper CHIRP Smart Sonar is also rechargeable, and charge time is impressively fast.
You can charge the device to 80% capacity in just 45 minutes or achieve a full charge in just 75 minutes.
When the fish finder is fully charged, you can enjoy an operating time of up to eight hours, so you can fish all day with this awesome gadget.
This particular fish finder from Deeper also features the most advanced fish-finding sonar technology available: CHIRP, an acronym that stands for Compressed High-Intensity Radiated Pulse.
The majority of fish finders operate using single or dual-frequency sonar, and you can also find some higher-end models offering triple-frequency.
CHIRP is different since it puts a lot more energy into the water column than traditional sonar, sending out longer pulses with varying frequencies.
This returns crisper, clearer images of the water below the fish finder, providing more detailed information for even the most enthusiastic fishers.
CHIRP allows serious and pro fishers to quickly locate their target species and pinpoint predators even when fishing in extreme depths.
The Deeper CHIRP Smart Sonar Fish Finder provides precise water scanning from six inches deep up to 330 feet from three beam frequencies.
It achieves an impressive 0.4 inches target separation, making it even easier to spot bait balls and fish hiding out at the bottom.
The Deeper CHIRP Smart Sonar Fish Finder connects to your phone by emitting a Wi-Fi signal that your smartphone can pick up from 330 feet away.
The Fish Deeper app is free to download, compatible with iOS and Android devices, and incredibly user-friendly.
The easy-to-navigate app offers useful split-screen functions and works with your phone's GPS to produce underwater maps of the water around and below you.
You can access all of your bathymetric maps and scan and bookmark your favorite fishing and camping spots for your next visit.
If used correctly, the app acts as your very own personal fishing journal in which you can record all of your fishing experiences with photos and notes.
When you plan your next fishing trip, you can access all of your saved data from any device.
Then when it's time to go, you'll already know where you want to fish since you'll have all of the depths and targets mapped out already.
Deeper's fish finders are also of fantastic quality and built to last, which is evident in the fact that they offer a limited warranty on all their devices.
The Deeper CHIRP Smart Sonar Fish Finder comes with an extended five-year limited warranty, making it an excellent investment for many productive fishing years ahead.
How to Get the Most Out of the Device
In order to get the most out of the Deeper CHIRP Smart Sonar Fish Finder, it's important to remember to charge it back up after every use.
It would be very disappointing to head out for a fishing trip, only to find that your fish finder had no charge left in it.
It's smaller than a tennis ball and therefore easy to store away with the rest of your fishing gear, so you always have it on you when you need it.
We also recommend that you make full use of the Fish Deeper app by keeping a personal fishing journal. That way you'll be building up more useful fishing content every time you use it.
Lastly, keeping it clean and putting it in its pouch while traveling and storing will ensure it stays in shape.
Alternative
For the sake of this Deeper CHIRP Smart review, we wanted to compare two similar fish finders side by side to see what the main differences are.
Unfortunately, there isn't a number of choices when it comes to portable models that offer CHIRP sonar technology.
Eventually, we came across the Humminbird ICE H5 Helix Fish Finder, which is portable, although it's not wireless or castable like the Deeper model.
That restricts the type of fishing you can do with it since you can't cast it from shore.
However, Humminbird is an extremely reputable brand in the fish finder market, and this model is highly regarded among avid anglers.
Despite costing a lot more money, the Humminbird's CHIRP is only dual spectrum and provides less target separation of ¾' inches.
Where the Humminbird does excel is with its interference rejection which reduces clutter on your screen.
It also features adjustable sonar zoom, which can offer eight times zoom detail on the 2D sonar screen.
There's no doubt that the Humminbird ICE H5 is an incredibly powerful and useful tool, especially for ice fishing, as the name suggests.
Deeper CHIRP Smart Review: The Conclusion
As the world's first and only castable fish finder with CHIRP, we were simply blown away by this device, as you can probably tell from this Deeper CHIRP Smart review.
The Humminbird fish finder is clearly built well and offers pro fishers a lot in terms of crisp information and features.
Still, we can't help but feel that you're paying a lot for the Humminbird brand name.
If you're looking for a portable CHIRP sonar, we recommend you go with the more budget-friendly Deeper model.
The Deeper CHIRP Smart Sonar Fish Finder is more portable, castable, charges quickly, and comes with an extended warranty.
We think it makes a fantastic long-term investment for serious, enthusiastic, or pro fishers who enjoy various fishing types.