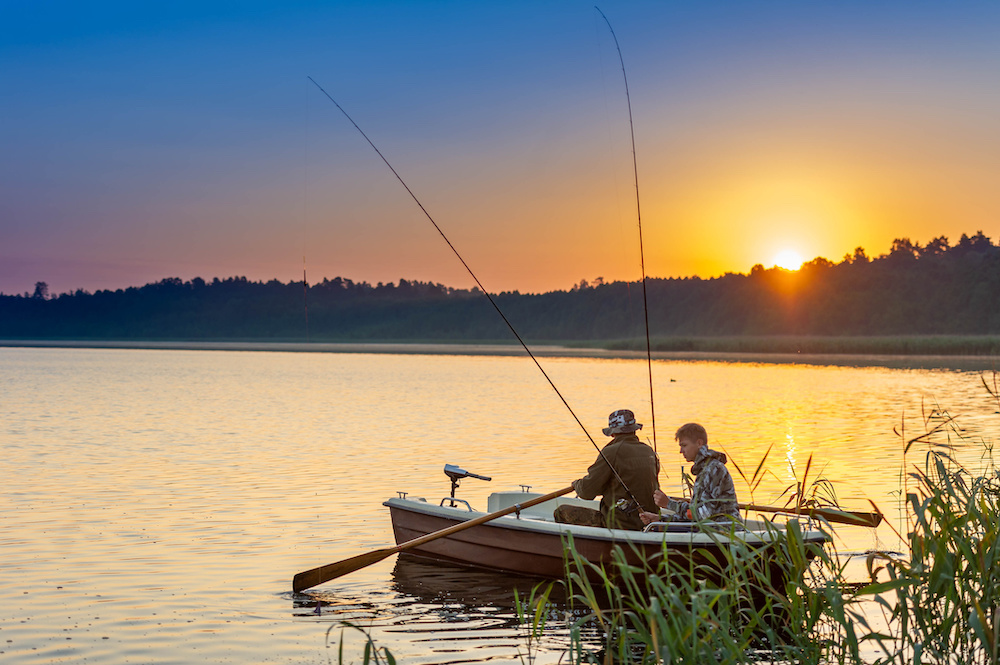 SIMRAD Go7 Review: Is It Any Good?
---
<!–googleoff: index–>We may earn a commission for purchases using our links. As an Amazon Associate, we earn from qualifying purchases.<!–googleon: index–>
---
Recreational boating can improve your quality of life by bringing you closer to nature and giving you and your family an excellent bonding experience.
It allows you to connect with your inner self and separates you from all the digital noise and clutter from any media source.
Still, it does not have to be so archaic in the sense that you are completely disconnecting yourself from the digital world.
Since everything is so high-tech and connected nowadays, electronic products can help you make your boating experience more worthwhile.
This SIMRAD Go7 Review will talk about one of the most trusted brands in marine technology.
We will also discuss the different attributes of the Go7 XSR and how it can make your boating activities more relaxed and enjoyable.
About Simrad Yachting
Simrad Yachting develops and produces electronic equipment for powerboats, yachts, sailboats, and cabin cruisers.
Although a large percentage of its products cater to big industrial applications, the brand also offers a vast selection of marine electronics for professional mariners and recreational boatmen.
Simrad Yachting belongs to the Navico brand family.
Its creations include navigation systems, chart plotters, fish finders, autopilots, and maritime communications tech.
The company has been around for more than 60 years, devoted to making industrial and recreational boating very convenient.
It started as a marine communications tech company, developing radios, transmitters, and GPS tracking systems.
Today, Simrad Yachting makes products that chain several navigation and scanning functions into one device.
For the brand, durability is as important as functionality, and it is evident in all of its products.
Simrad Yachting remains one of the most trusted brands in coastal and inland sonar and navigation technology.
SIMRAD Go7 Review
So, what is all this fuss about the SIMRAD Go7 XSR?
The Go7 XSR is a multi-functional entry-level water vessel electronic device.
It can function as a chart plotter, a repository of charts, a GPS receiver, and an autopilot controller for compatible water vessels.
You can pair the SIMRAD Go7 XSR with any of the Active Imaging 3-in-1, Med/High HDI, or TotalScan transducers to use it as a complete fish finder.
With the Active Imaging 3-in-1 of Med/High HDI transducers, the SIMRAD Go7 XSR can support C-MAP DISCOVER and C-MAP Pro map sets.
On the other hand, it can support C-MAP Pro, Preloaded Basemaps, and US/Canada Nav+ maps if paired with the TotalScan transducer.
Get your top-of-the-line fish finder and GPS combo device by pairing the SIMRAD Go7 with any of these transducers.
SIMRAD released the Go7 XSR in September of 2017, but it still comes out as one of the best seven-inch, all-in-one fish finder and navigation systems.
Who Is This Product For?
The SIMRAD Go7 XSR is full of the latest boating technologies available today.
It is a perfect fit for boaters and yachters looking for high-quality standalone navigation products.
It is an excellent tool for cruising, fishing, and watersports because it is very easy to use.
What's even more impressive is that it offers many features at a very affordable price.
You will get professional-grade functions for coastal mariners, but it also makes the same available for recreational boaters.
High-speed real-time GPS updating matched with a very attractive price tag makes the SIMRAD Go7 XSR a device to beat.
It can be an excellent replacement device for seasoned mariners and the most user-friendly apparatus for entry-level boaters.
The full touchscreen functionality of the SIMRAD Go7 XSR makes it the best option for anyone who uses tablets and smartphones.
Furthermore, any tech-savvy person will find the Wi-Fi connectivity features very convenient.
What's in the Box?
Inside the box is the Go7 XSR chart plotter, along with a four-pin power cable, a U-bracket mount, a sun cover, a dash mount kit, and a bezel.
The U-bracket mount and the dash mount kit offer several options for mounting.
With the U-bracket mount, you can install the device onto any flat surface and remove it with ease when you leave your boat in a public area.
Alternatively, use the dash mount kit and bezel to flush mount or to panel mount.
You will also find an installation manual, a quick-start guide, and an operator manual.
Overview of the Features
Measuring 7.56 by 5.55 by 3.26 inches, the SIMRAD Go7 XSR has a display screen with a diagonal dimension of seven inches.
It weighs 2.91 pounds, more than twice as much as its five-inch display counterpart, the SIMRAD Go5.
Here are its most impressive features:
Bright LED Backlit Widescreen Display
Brightness is an essential characteristic for mobile devices such as laptops, tablets, smartphones, and even boat displays.
Almost all of these devices have very glossy screens to improve contrast. The problem is, the luster makes reflections a problem outdoors or in bright spaces.
Only a bright display can defeat any of these reflections.
The SIMRAD Go7 XSR can provide continuous functionality even during the brightest of days.
Its display has a brightness of 1,200 nits. That amount of luminance goes over the average for laptops and mobile devices, which only have around 300 nits.
While any rating above 300 nits is sufficient, a rating above 500 nits is exceptionally good.
Easy-To-Use Customizable Multi-Touch Controls
With the Go7 XSR, you can expect to have full touchscreen functionality across the board.
You wouldn't require any keyed buttons, flip switches, or control latches for controlling any of the features available on the device.
Instead, using the device is as simple as operating a smartphone or tablet.
The multi-touch display is intuitive, making it an excellent choice for an entry-level recreational boater.
Aside from the easy-to-use full touchscreen controls, everything you see on the home screen is customizable.
Pick out the programs or applications you use more often than others, and set them on a quick-access interface on the SIMRAD Go7 XSR.
Bring this customizability to a whole new level by taking advantage of the adjustable split-screen views.
See everything you need on display, and set the size of the individual windows for every application.
The SIMRAD Go7 XSR boasts plug-and-play compatibility with Halo Pulse Compression, SIMRAD Broadband, and HD radar systems.
Pair your device with any of the revolutionary HALO24 or HALO20+ pulse compression dome radars to get 360-degree close-range sweeps by the second.
Avoid collisions with any stationary or fast-moving objects using its high-quality long, mid, or short-range detection capabilities.
You will see stationary or moving targets with the correct radar antenna even in the toughest weather conditions.
The SIMRAD Go7 XSR supports different map sets depending on the choice of transducer pairing.
It has built-in compatibility with C-MAP Discover, C-MAP Pro, and preloadable base maps.
If you choose the TotalScan transducer to pair with the Go7 XSR, it can support US and Canada Nav+ map sets.
The final cost depends on which map set is in the device and which transducer you procure to pair with it. Hence, choose a map set and transducer that is well within your budget.
C-MAP Discover charts include full-featured vectors, tides and currents status, high-resolution bathymetric layers, detailed marina or port plans, and integrated Genesis data.
The C-MAP Pro chart set includes full-featured vectors, tides and currents status, satellite imagery, and 3D virtual world views.
Remote Control Capabilities
Wi-Fi connectivity enables the SIMRAD Go7 XSR to pair with any compatible smartphone or tablet, allowing users to remotely control any of its features.
You could virtually be anywhere on your boat and still have access to the display's functions.
Additionally, the built-in NMEA 2000 connectivity allows users to monitor boat engine performance and fuel efficiency.
NMEA 2000 also enables autopilot controls for compatible vessels.
Lastly, users can take advantage of its centralized entertainment and communication controls.
How To Get the Most Out of the SIMRAD Go7 XSR
The SIMRAD Go7 XSR comes with an installation manual, an operator manual, and a quick-start guide, all of which you can download from the SIMRAD-Navico website.
To give you a sneak preview of the important features, here are the available controllable functions, starting with the home page, application pages, and device integration.
You can access the home screen by touching the Home button, which is always on the screen's upper left portion.
The home screen has five essential panels.
You will see a tools pane on the left side, which contains buttons for carrying out tasks and for browsing any stored data.
The large central pane contains all the applications you have on your Go7 XSR.
Touch a button to open an application in full screen or touch and hold to select one of its preconfigured split-screen sizes.
On the upper right corner of the applications pane is a Close button, which exits the home screen and diverts the display to a previously active page.
In the bottom left corner, you will find a Man-Overboard (MOB) button.
Use this to save a man-overboard waypoint at your current position and inform first responders about any such incidents.
The right side pane contains customizable favorite app combinations. To assign favorites, touch and hold any of the icons on the Favorites pane.
You can access all applications from the large central pane or Favorites pane of the home screen.
Pre-installed applications will open as a whole window on display unless you have already preset split-screen combos on the Favorites pane.
Application panels will have an instrument bar, system controls, status bar, menu, and sometimes an alarm or random message.
For quick access to basic system settings and operation, check out the system controls dialog on an active application page.
Here, you can turn the system on or off, change settings, put the device on standby mode, adjust the screen brightness, enable night mode, or toggle the instrument bar.
You can turn the device on or off holding the power key, which is on the left side below the display.
Releasing the power key before the shutdown is complete will cancel the shutdown.
You can also turn the device off using the Power Off touch button on the system controls dialog.
Other basic operation functions include selecting a page, adjusting panel size, adding new favorite pages, cursor assist, distance measurement, and creating MOB waypoints.
The chart function of the Go7 XSR automatically displays your boat's position relative to land and other objects.
It opens a map that shows your vessel, waypoints, routes, gridlines, range rings, track, map scale, range rings interval, and northing symbol.
Waypoints, routes, gridlines, range rings, and tracks are optional chart items you can toggle on or off from the chart settings dialog.
The interval of range rings will only show if the range rings are active.
The Go7 XSR has a built-in navigation function capable of helping a user navigate to a cursor position, a waypoint, or route.
A navigation panel shows data fields, route information, vessel heading, bearing to succeeding route point, bearing line, and the vessel symbol.
You can connect any compatible autopilot computer to the Go7 XSR to make autopilot functionality available.
Keep in mind that although an autopilot is a very useful navigational aid, it cannot replace a human navigator.
Learn how to use the fish finder feature of the Go7 XSR by pairing it with any of the compatible transducers.
Enable Echosounder and DownScan to get underwater views and detect fish and structure lying directly underneath your vessel.
Alternative
You might want something that already has all the features without you having to choose which components to add to your purchase.
In that case, check out the Garmin GPSMAP 742xs Plus.
It is a chart plotter and sonar fish finder combo that also has full touchscreen functionality.
Use its split-screen applications to plot your course while looking for fish simultaneously.
Is the SIMRAD Go7 a Good Buy?
This SIMRAD Go7 review shows that this model is indeed one of the best seven-inch screen combos available for both professional and recreational boaters.
With this, you can enjoy life in the water with all the integrated functions, including fish finding, navigating, and chart plotting.
Equip your vessel with the Go7 XSR and pair it with a collection of maps and a powerful transducer to get ahead in the game.
Finally, add in a compatible radar antenna to increase the level of security on and around your vessel.