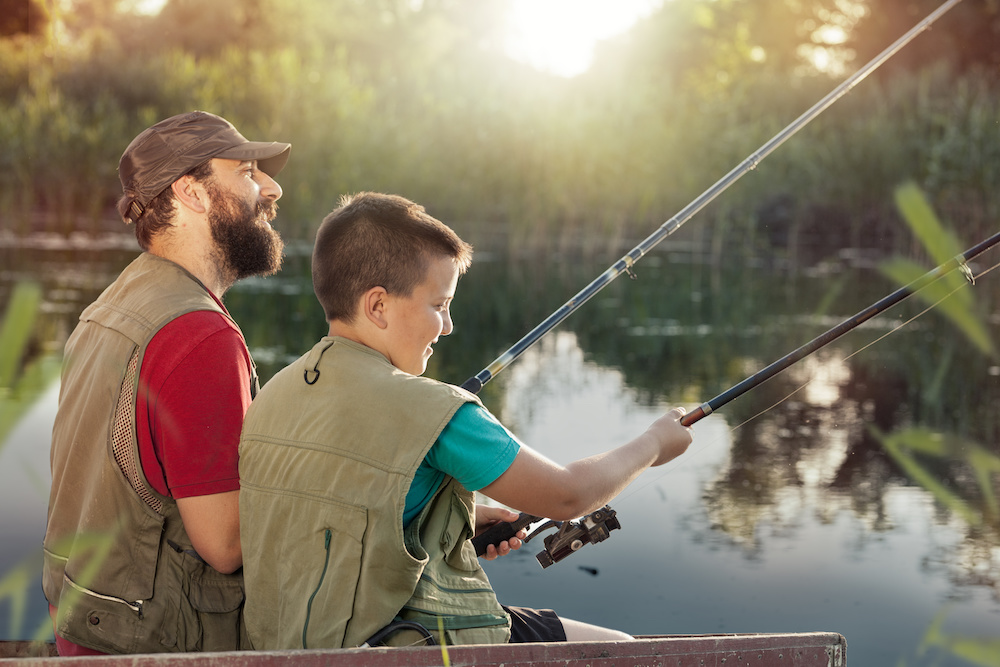 How To Read a Raymarine Fish Finder and Use It To Your Advantage
---
<!–googleoff: index–>We may earn a commission for purchases using our links. As an Amazon Associate, we earn from qualifying purchases.<!–googleon: index–>
---
Raymarine fish finders are known for their ability to transmit and track a high number of frequencies simultaneously.
While you can track practically anything under the vessel, its best feature is its ability to pinpoint specific types of fish.
This requires lots and lots of practice, though, so you'll want to start with your training as soon as possible.
Learning how to read a Raymarine fish finder can be tricky at first, especially if you don't have any prior experience with such gadgets.
Still, with the right guide that lists useful tips and tricks to follow, you will become a pro at doing so in no time.
About Raymarine
With a rich legacy spanning more than 80 years, Raymarine has come a long way in establishing a name for itself in the marine navigation industry.
Every piece of equipment is built on the premise of a user-friendly interface, sturdy design, and long-lasting reliability.
The company develops innovative technologies for both commercial and recreational vessels.
To ensure your time on the water is worthwhile, trust Raymarine's safe-use sensors and highly reliable navigation systems.
The key is getting to know your chosen model and how you can take advantage of its every feature.
To do this, you'd want to learn what Raymarine has to offer in terms of sonar technology.
Best Raymarine Sonar Tech Systems
At the base of every Raymarine fish finder is a highly innovative, top-of-the-line sonar technology.
As such, you can easily read every Raymarine unit just like any other sonar fish finder.
If you have previous experience with sonar fish finders, using Raymarine models will come even more naturally to you.
On the other hand, novice anglers with little to no prior experience with fish finders should first familiarize themselves with the technology.
Every great fish finder is built over a highly innovative sonar system. And Raymarine sonar technologies are considered some of the best in the world.
Here are some of the common types used in the different fish finder models by Raymarine:
Digital/CHIRP Sonar
Operating on 200kHz for inshore and 50kHz for offshore fishing, the Digital Sonar system utilizes CHIRP technology to deliver exceptionally high-quality images.
The automatic operating system adjusts the angles of the sonar system accordingly to help preserve the angler's time.
In fact, the system can remove static noise and deliver images 10 times better than conventional sonar systems.
SideVision Sonar
The SideVision sonar technology utilizes advanced CHIRP technology to allow users to see beyond the downward view of the vessel.
The technology helps identify game fish, structures, and bait more clearly than conventional side-scanning sonar systems.
Built to deliver a clear image beyond 183 meters, the system provides sharp images of structures and fish afar.
DownVision Sonar
As the name suggests, the DownVision sonar system delivers a 2D image of the view right beneath the vessel.
These photo-like images are obtained with the help of CHIRP technology.
While they are limited to only the area right underneath, you'd still be able to identify game-fish easily.
The system also allows for dual-channel utility, whereby the user is privy to high-res images of structures and game fish at the same time.
RealVision 3D Sonar
The RealVision 3D sonar system provides anglers with a 3D image of what's underneath the vessel.
You will be allowed to pan, tilt, and zoom in on different structures and fish at any angle.
Using a quad-core processor with patented gyro-stabilized transducer technology, the image created by the display is of surprisingly high quality.
You may also rewind and play back any section of the scanned region below without hampering the scans taking place in real-time.
How To Read a Raymarine Fish Finder
We recommend going over these techniques to help you learn more about how to read a Raymarine fish finder.
As a novice angler, these will especially come in handy when your fishing adventures begin.
1. Interpreting the Display
Here are some tips to help you optimally read the information on the display of your Raymarine fish finder:
The data is read by starting from the right side and eventually moving on to the left.
The extreme right side of the screen is mostly reserved for displaying the latest information from the sonar readings.
Darker colors help identify the strength of the echo beams being emitted from the sonar system.
Choose between opting for a raw data display or utilizing the fish icon mode for more interactive readings.
Your fish finder will always display sonar waves emitted into the water's surface.
The best way to test your device's accuracy levels is by casting out at frequent intervals and marking the fish-dense regions and depth levels.
2. Choosing Between Fish vs. Arch Icons
Raymarine's HD digital fish finder technology utilizes sonar technology to help identity game fish and chart the bottom of the waterbed.
The multifunction display offers a hassle-free experience, as users can identify the fish in both icon and arches modes.
In the fish icons mode, you can view different features of the waterbed, including vegetation and rocks in icons.
However, this setting does not always provide 100% accurate results and may identify a group of plants as fish sometimes.
On the other hand, learning to interpret the data from fish arches will help you upgrade your fishing experience to a whole new level.
The features of an arch determine how densely populated the waterbed is with fish life.
For instance, the bigger arches represent bigger fish, while the smaller arches help identify smaller fish.
To distinguish the size of the fish, you must learn to interpret the varying thickness, length, and size of the arches.
For instance, full arches represent an entire fish that has passed through a sonar cone-beam.
In comparison, half arches represent fish that passed through the cone's beam only partially.
3. AIS Target Tracking
The AIS technology stands for Automatic Identification System. It is embedded within Raymarine fish finders to help connect with neighboring vessels as well as shore-side anglers.
Built upon the VHF maritime band, commercial and recreational vessels equipped with AIS technology transceivers automatically broadcast AIS messages to one another.
This wireless exchange of information contains the vessel's names, its charted course, speed, and present navigation status.
4. The Speed of the Vessel
Every fish finder utilizing sonar technology is essentially a speedometer, as well. This information is mostly found on the left or top strip of the display.
A speedometer comes especially in handy if you are trolling or boating while fishing.
Not only does it help identify the number of beams per minute over a certain range, but it also tracks the rate of the receiving information.
The quality of the image produced on the fish finder's display can vary depending on how fast the vessel is going.
Because of this, we recommend trying out your Raymarine fish finder at varying speeds to identify the optimum level of imaging.
5. Knowing the Depth
The depth reading on your Raymarine fish finder will help you narrow down the different kinds of fish and structures in the region.
It is mostly found on the left side of the display and shown in meters and feet.
6. Chart-Plotting
The primary purpose of any chart-plotter is to help identify your current location and chart out a plan for where you need to go.
Additionally, a standard chart-plotter will offer depth and structural readings to help you identify game fish easily.
By keeping track of all the potential highly dense areas, you can map your future trips easily and with accuracy.
What's more, Raymarine fish finders come installed and loaded for use with Navionics charts. Users can choose between different chart-plotters region- and area-wise.
The best feature of these charts is their user-friendly interface, which is rather similar to traditional cartography.
The technology allows for zooming in and out of different areas to help mark varying contours in the surface of the waterbed and the objects below.
Additionally, there are upgraded charts available for Navionics Gold and Platinum subscribers.
To help you make the most of this feature, use it in a split-screen mode where you are finding fish and charting simultaneously.
7. Zooming In
The zooming technology will help you look more closely at the surface of the waterbed for up to 10 feet.
Not only will you have access to the fine contours of the waterbed, but you will also be able to identify which areas are highly dense with game fish.
This feature is particularly helpful because different kinds of fish hide in cold and warm pockets within the water's surface.
The zooming-in feature will not work in two settings, though: a large depth of water and high amounts of algae. Instead, these will lead to many false readings.
Reading Raymarine Fish Finders
Now that you have the working knowledge of the proper way to read a Raymarine fish finder, go ahead and put it into action.
Without practicing what you have learned, you may never be able to fully grasp the proper workings of your new gadget.
The Raymarine fish finder is a great piece of technology to start your fishing journey with, so take the leap and enjoy the process!