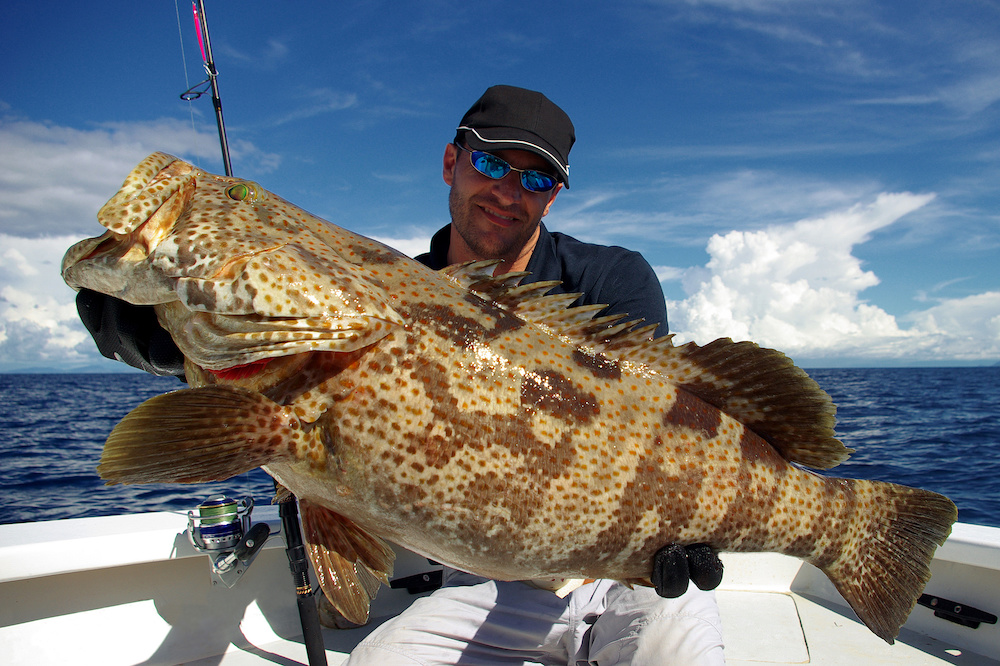 Humminbird Helix 5 Review
---
<!–googleoff: index–>We may earn a commission for purchases using our links. As an Amazon Associate, we earn from qualifying purchases.<!–googleon: index–>
---
When you feel the call to fish new horizons, having the right tools can make all the difference in what you achieve, and fish finders should be on the top of your list.
This Humminbird Helix 5 review showcases how one such tool improves your fishing game with just a few simple clicks.
Changing the way you fish doesn't need to be difficult, as tools like the Helix 5 make it easy to do.
Finding more fish and better success in locating hot spots is easy with the Helix 5.
Humminbird Helix 5 Review
The Helix 5 is a high-quality fish finder from a well-known fishing gear brand: Humminbird.
Unlike many previous models that led up to the Helix 5, this particular model has a landscape orientation.
More advanced sonar types like down imaging and side imaging don't work well on vertical screens.
Landscape views are very helpful when reading sonar data as they come in, but many aren't available at this size or price point.
Humminbird launched the Helix 5 as a small-sized landscape option for the fish finder field. They also released the Helix 5 in a few different iterations.
The various models showcase different types of sonar imaging, so anglers can choose which suits them best.
Who Is The Humminbird Helix 5 For?
The Humminbird Helix 5 is an excellent fish finder for anglers of all experience levels.
From beginners getting their first setup to more experienced kayak anglers, the usefulness for the Helix 5 is there.
The redesigned display from the previous Humminbird model is easier to understand than many other fish finders.
It makes learning and implementing data from your fish finder simple, and that's what most anglers want.
Serious hobbyists who want to review the data will enjoy that depths saved for later review.
Any angler who wants to continue improving their fishing game is sure to be happy with this device.
That said, the screen size might be a bit too small for some anglers. Measuring five inches diagonally, the Helix 5 is a pretty small fish finder.
That's great for some situations, not so great for others, so it will be up to you to decide which side of those situations your needs fall into.
What's Included?
This model of the Helix 5 from Humminbird includes the following:
Humminbird Helix 5 module
Module mount
Transom-mounted transducer
Screws and other necessary installation pieces
Pre-installed map chip
Overview of Features
The Humminbird Helix 5 Fish Finder offers anglers the info they need for a great day fishing. Learn more about its specific features to determine if it's a good fit.
The CHIRP sonar used in the Helix 5 is DualBeam technology from Humminbird.
Wider than standard 2D sonar, DualBeam catches more detail and clarity when scanning. Whether set to a wide beam to see a big area or a tight, narrow beam for highly precise reads, the Helix 5 does it all.
DualBeam Plus allows you to double up on the reading area to see even more, but it is not available in all models.
The Humminbird Helix 5 also uses CHIRP sonar, like many fish finders of this price point.
Beyond basic 2D sonar, CHIRP scans at a higher number of frequencies so that you see more of what's going on. Wide ranges of frequencies provide more information.
The Helix 5 processes all the info to return quick and easy-to-read views of fish, structures, and more.
As the data comes in, it autotunes to be as accurate as possible so anglers can spend less time lost and more time catching.
Taking in a lot of sonar data at once can be confusing. With DualBeam scanning and the wide frequency of CHIRP sonar, there's a lot to process!
For some anglers, that's great, but others find it to be too much.
The Helix 5 offers two display modes to simplify and resolve this issue. Max Mode shows most of what is gathered by the device so you can see as much as possible.
On the other hand, Clear Mode limits what it shows to highlight what the software finds most important.
Changing between modes gives you the power to control how you see an area. Sometimes, one more works better than others due to the fishing conditions. Experiment with both to find what works best on your next outing.
Humminbird handles the advancements of down imaging well in this Helix 5 model. Down imaging clarifies what's under the boat.
The technology uses sonar data to create high-resolution images of fish, structures, and the bottom of the area.
This imaging type utilizes ultra-thin sonar beams to make readings at the precision necessary for such quality images.
The Humminbird Helix 5 utilizes GPS functionality to track and record waypoints, and basemaps are included, as well.
The standard Humminbird Basemap uses data from reliable sources to give you an idea of what's in the water.
Contours, depths, and hazards show up on these maps so that you can move confidently when seeking new fishing areas.
Don't let worries about underwater terrain hold you back; Humminbird aims to share as much data as possible to guide you!
Today's Humminbird Helix 5 review covers some features which are available only on this specific model.
Anglers seeking specific features, like a combination of down imaging and side imaging, need to be mindful of ordering the right model. MEGA side imaging, for example, only comes on the most advanced versions of the Helix 5.
Anglers love this feature's idea but must be sure that it is within their price point to find the most success.
Thus, before ordering, always review what specific features make up the fish finder you're interested in to be positive about what you will be receiving.
Nevertheless, Humminbird did a great job of creating various versions of the Helix 5 for different types of anglers. Just be sure that you have the one that will best suit your fishing style.
What Type of Fish Finder Is Right for Me?
While this Humminbird Helix 5 review shows the specifics it offers, some anglers aren't sure what type of fish finder to consider.
The best fish finder for your angling depends on what you fish in and what type of fishing you want to do.
The easiest way to break down fish finder types is to consider what boat type you will be fishing from; from kayaks to motorboats, anglers use lots of different fishing crafts.
But how does your choice of craft affect what fish finder you should use? Learn more about fish finder types that are best for every kind of boat to make your choice easier today.
Kayak fishing became incredibly popular in the last decade. Kayaks offer an affordable way to get to spots on the water without needing a motorboat, and many anglers have taken advantage of this.
Kayak fishing is a great time, but what type of fish finder works best for this type of craft?
For most kayaks, skip anything with more than a five-inch or seven-inch screen. Models in this size range are fully capable but won't be too big for your craft. Additionally, this range is budget-appropriate for most kayak anglers.
It's also important to consider what type of transducer you might want to use. Some kayak boats have specific transducer compatibility models.
Choose a module with a matching transducer if you have one of these kayaks for the most straightforward installation.
The key is to find something that offers full-capabilities at a relatively compact size so that you still have room for your gear, a battery, and yourself.
Inboard boats are motorboats that have the motor wholly encapsulated inside of the boat.
The water disturbance created by these boats can require that you take some care to place the transducer.
Still, standalone fish finder units make the best choice on most small and medium-sized boats.
These units comprehensively show what is happening under the water and often include GSP options.
Choosing a unit with high-quality sonar and DownScan or SideScan imaging is an excellent choice for inboard boats.
Through-hull transducer installation can cost a few hundred dollars, but the views provided are fantastic for inboard boats.
Outboard boats have their motors outside the boat, which places turbulence in a different area than inboard boats.
Still, standalone fish finders with limited GPS capabilities are likely to be your best option.
Having DownScan imaging and CHIRP sonar, at the very least, gives the best results.
As with inboard boats, a bit thing to consider is transducer placement. For outboard boats, you're likely going to be directly competent to place the transducer on the transom.
Transom mounts allow you to choose the area where the transducer provides the best readings.
Be sure to consider the angle of the transducer placement as well as the location.
The transducer should fit the installation parameters without being negatively affected by the motion created by the motor.
For anglers who fish in vessels that they do not own or have multiple vessels, a portable fish finder may work out.
Portable fish finders tend to be more limited in their capabilities, but they provide flexibility.
They work on any boat you are in and still provide enough info to improve your fishing.
The problem is most of the time, these fish finders pair with suction-mounted transducers, which are not as reliable or secure as permanently-mounted options.
Portable fish finders are great for beginners who are not sure they want to use a fish finder.
That's because you get to experience what it is like to find fish without the complicated installation of a mounted unit.
Transducer Placement Is Key
For all fish finders used with transducers, the biggest issue to consider is typically transducer placement.
It is necessary to ensure that the motor, turbulence, steps, and other things will not interfere with its readings.
The transducer can misread things if it is interrupted by the surrounds, so this can take a bit of testing to figure out properly.
Finally, make sure that wherever the transducer is mounted, hauling the boat won't damage it.
It is not something that everyone remembers to check, but it is essential so that you don't unintentionally damage it.
Alternatives
The Humminbird Helix 5 is a fantastic fish finder, but anglers have different wants and needs for fishing tools.
Choosing one that fits your specific situation is the best thing to do so that you don't waste your money on a non-usable unit.
This particular Helix 5 model by Humminbird offers CHIRP digital sonar and DualBeam PLUS technology but does not have down or side imaging.
Humminbird Helix 5 Chirp SI
Upgrading to the CHIRP SI model will give both side and down imaging; the CHIRP DI model has down imaging in addition to CHIRP.
Understanding the different types of sonar and when you want them overwhelms many anglers.
Take some time to determine which is going to be right for you before making final selections.
From Other Brands
A small device that is great for kayak anglers and beginners is the Garmin Striker Plus 4, an introductory fish finder option.
Ice fishing enthusiasts and those just looking to check out depths may be happier with the RICANK Depth Finder instead of a comprehensive unit.
Locate Your Next Big Catch!
The Humminbird Helix 5 is an impressive fish finder for anglers ready for their next big catch.
Down-imaging and sonar come together to create the perfect balance needed to locate fishing hot spots around you.
With an easy-to-use setup, there's not much that this Humminbird Helix 5 doesn't offer to anglers looking for something huge.
The built-in basemap also presents an accessible introduction to new waters, so you can always fish with confidence.
Are you ready to find your next huge catch? Make it easier with the right fish finder in your fishing arsenal!